Discover why everyone loves the Pub in the Paddock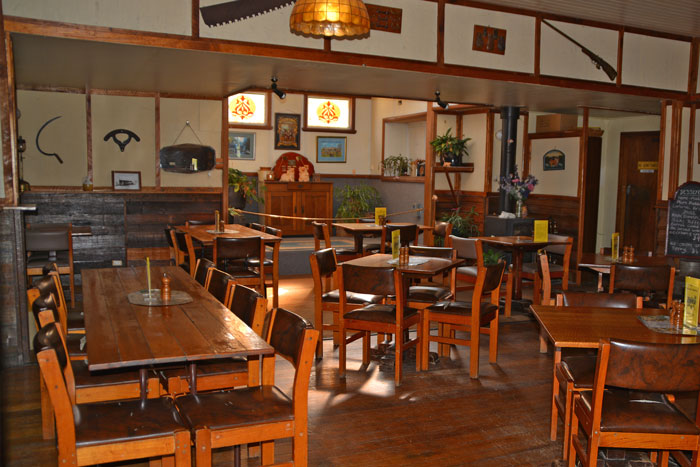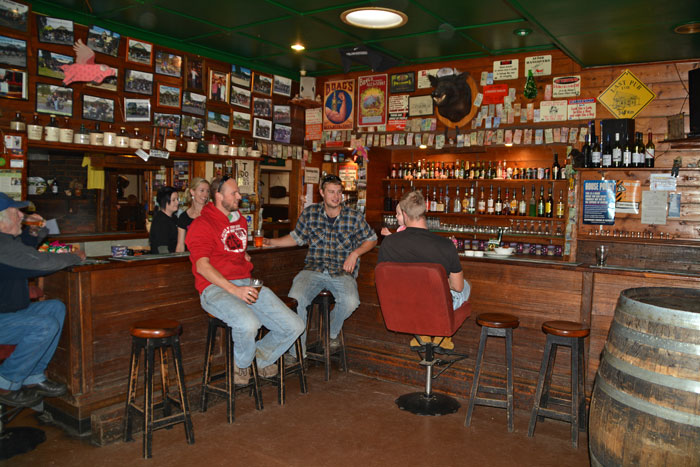 Restaurant
They next time you're hungry for a bite to eat, our kitchen staff is standing by to cater to your needs. Pub in the Paddock offers a classic menu of home-cooked pub food that will please the whole family! We use local produce in many of our dishes, and take pride in serving the entire Pyengana community.
Check back soon, as we'll be updating this page with more information pertaining to our menu and dining area.
Open for lunch 7 days a week and evening meals available on Fridays & Saturdays.
Monday to Thursday: 11am – 5pm
Friday & Saturday: 11am – 8pm
Monday to Thursday: 11am – 5pm
LUNCH & DINNER MENU
Please check out our daily specials board
GF – Gluten Free           V – Vegetarian
Please place your order and pay at the bar
Seafood Chowder
with mussels, oysters and prawns, served with crusty bread – 23
Steak Sandwich
a succulent piece of scotch fillet with balsamic onions, cheddar cheese, lettuce, beetroot & tomato, on sourdough with chips – 24
Panko Crumbed Chicken Schnitzel
served with chips, salad & a choice of sauce on the side – 24 (add salsa, ham & cheese for parmigiana – 28)
200g 100% Roo Housemade Burger
with cheddar, lettuce, beetroot, tomato & relish served on a milk bun with chips 24 (substitute roo for grilled chicken for chicken burger – 24)
Sweet Potato Fritata
with spinach & pumpkin served with salad (v) (gf) – 18
Coconut Red Thai Curry
chicken pieces simmered in a red curry and coconut sauce served with steamed rice (gf) – 28
Salt & Pepper Squid
simply fried and dusted in a peppery seasoning, served with ailoi, lemon & salad – 21
Peking Duck Spring Rolls
with plum & hoisin dipping sauce (v) – 18
Black Angus Scotch Fillet Steak
grilled and served with salad and chips, or mash and vegetables with a choice of peppercorn, mushroom, creamy garlic sauce or gravy – 36 (add prawns and creamy garlic sauce for surf & turf – 40)
Beer Battered Flathead Tails
served with chips and salad, tartare sauce and lemon – 27
Jewelled Couscous Salad
pomegranate, persian fetta, pistachios, raisins, coriander and pumpkin (v) (gf) – 24
Grilled Chicken Breast
with creamy garlic sauce served with salad and chips or mash and vegetables (gf) – 28
Garlic Bread
pane di casa roll toasted with garlic herb butter – 10
Hot Chips – 10
Sauces
peppercorn, mushroom, or gravy – 3, creamy garlic – 4
If you're interested in learning more about this famous Pub, contact us today!